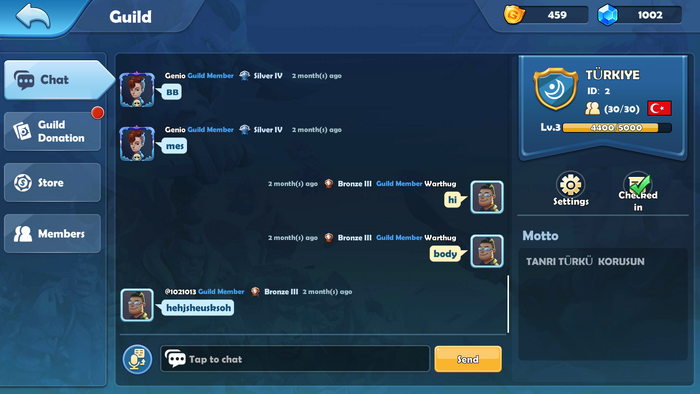 Chat screen explanation
a)  Chat message sender info includes:
i. Player avatar: Shows player's current avatar
ii. Player username: Show's player's current username
iii. Player rank: Shows player's current rank
iv. Player Status: Member or leader
v. Message length: 1-30 Chinese characters or 1-60 Alphabet
b) Chat text field: Enter text to send
c) Send: Tap to send message contained within the chat text field
d) Chat history retention time:
i. Every guild has a maximum chat history or 100 messages
ii. The server will hold up to 100 messages to be loaded when 
Community content is available under
CC-BY-SA
unless otherwise noted.